The South is known as the birthplace of blues music, and our state played an integral role in this genre's evolution. One of the best ways to experience and learn more about the history of blues is by exploring the stops along The Mississippi Blues Trail. Vicksburg, MS, is home to six stops along the trail, with the iconic blue markers set around our charming small town.
Many folks start at music hotspots in Memphis in Clarksdale at the Ground Zero Blues Club and then head into Vicksburg before heading on to New Orleans. We're the perfect stop-off along the Mississippi Blues Trail journey!
The Mississippi Blues Foundation established the Mississippi Blues Trail in 2006, featuring markers spanning 170 miles that honor influential blues legends, key locations, and much more. The trail encompasses nearly 200 sites, making it a remarkable feat to visit them all! Some of the must-see stops provide insight into the history and impact of legendary blues musicians, while others mark the presence of artists in town or commemorate events that occurred at that location.
For those who don't have time to explore the entire Mississippi Blues Trail, Vicksburg is a great place to check a handful of markers off the list and enjoy the lively nightlife in the downtown area. You'll want to secure your overnight lodging first, and our Vicksburg Bed and Breakfast is a perfect addition to any getaway to the South. Our elegant six-room Inn is the ideal space to relax and refresh. You'll love the combination of preserved history with modern amenities and personable service. Reserve your lodging today!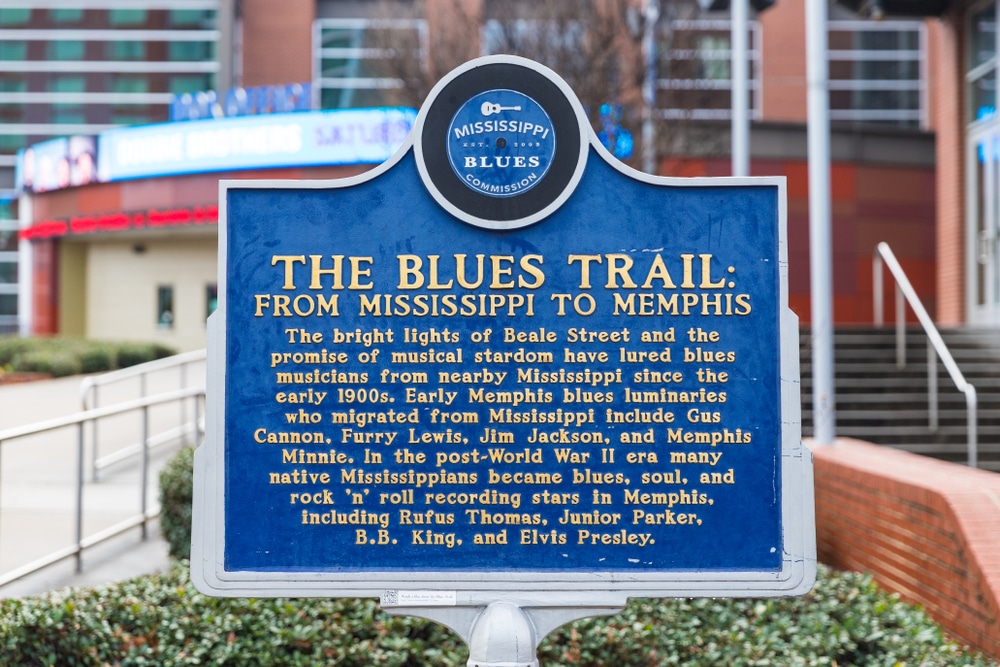 The Great Mississippi Blues Trail: Vicksburg, MS
The Mississippi Blues Trail honors and commemorates the people and places that played an essential role in the creation and evolution of blues music across the state and beyond. It's an interactive museum where visitors can design a route to hit the markets dedicated to their favorite blues musicians and locales. Six markers of the Mississippi Blues Trail in Vicksburg make it an excellent spot for music enthusiasts.
Here's the backstory to the six Mississippi Blues Trail markers in Vicksburg, MS:
After you've explored the Mississippi Blues Trail markers in Vicksburg, there's no better time to catch some live music! Here are our favorite venues around town: Bottleneck Blues Bar at Ameristar Casino, Key City Brewery, The Roof at 1311, 10 South Rooftop, Biscuit Company, and The Watermark.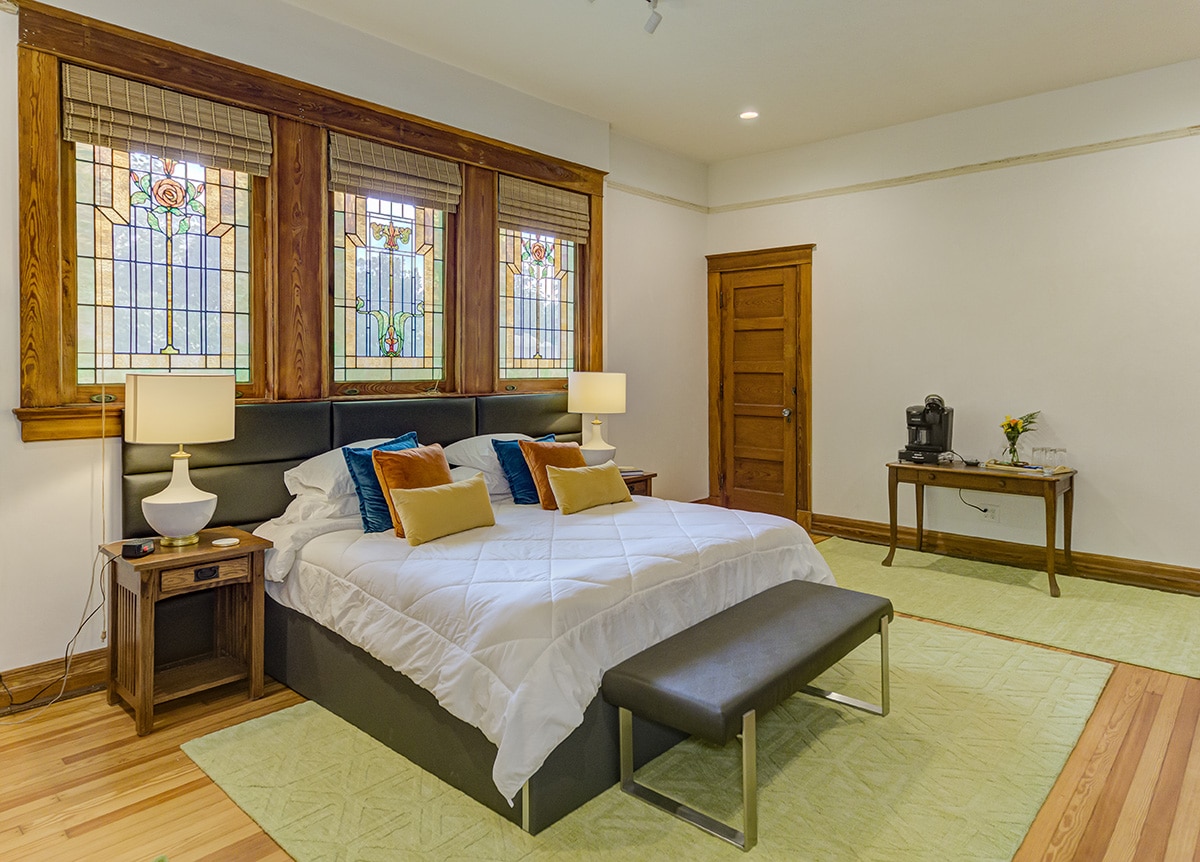 Historic Lodging at our Elegant Vicksburg Bed and Breakfast
No visit to our charming riverside town is complete without exploring the markers on the Mississippi Blues Trail. With our Vicksburg Bed and Breakfast as your home base, you'll have a welcoming and comfortable space to relax in the evenings and wake refreshed in the mornings. With only six spacious guest rooms, you'll never encounter unwanted noise or crowds, and our tastefully appointed spaces set the perfect tone for any style of getaway.
For true music fans, you'll want to book our "Delta Blues Room" at our Vicksburg Bed and Breakfast. This comfortable room is elegantly appointed and features creative blues-inspired art from local artist H.C. Porter. You can also visit her gallery downtown during your stay!
During your visit, be sure to join us for a historical tour of our restored 1910 Fannie Willis Johnson Home. It's a great way to meet other guests and learn more about the 32 stunning stained glass windows and Fannie Willis Johnson herself—the original owner—and her generous contributions and impact on Vicksburg. After a relaxing morning at the Inn, there's so much to discover nearby, including the ever-popular Vicksburg National Military Park.
For music fans, you're bound to catch live music in Vicksburg almost every night of the week. The collection of casinos along the waterfront offers weekly entertainment and rooftop bars for libations and live blues. We can't wait to host you at our Vicksburg Bed and Breakfast; reserve your room today!